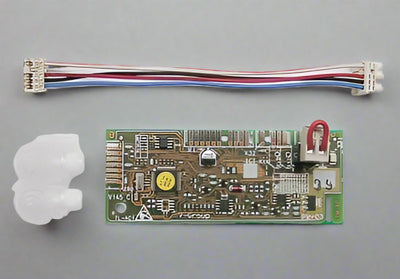 Vaillant VR33 OpenTherm Module - 0020017895
Vaillant VR33 for ecoTEC plus and ecoTEC pro combi boiler models.
Description
The Vaillant VR33 OpenTherm® Module is an innovative device that allows you to take control of your heating system like never before. It is designed to work in conjunction with compatible thermostats and boilers, providing a seamless connection between the two.
One key advantage of the VR33 OpenTherm Module is its ability to modulate the boiler's output based on real-time demand. This means that instead of simply turning on or off when the desired temperature is reached, the boiler can adjust its heat output continuously to maintain a consistent level of warmth. This not only ensures greater comfort but also reduces energy wastage by avoiding unnecessary cycling.
Compatible Thermostats
Nest learning thermostat,
Honeywell T6 smart thermostat,
EPH Control CP4 OpenTherm model,
Product Information
Although this is a Vaillant product it is not advisable to use this with a boiler that is within warranty. Please check for compatibility of your Opentherm thermostat and Vaillant boiler model before purchase.