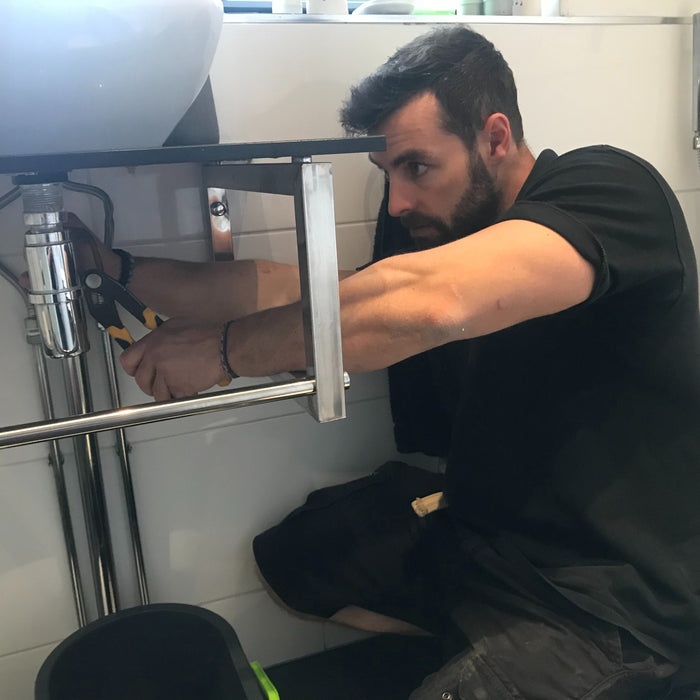 Online Enquiry Form
Book our plumbers today in Loughton to install new modern hot and cold pipework plumbing systems.

Looking to upgrade your plumbing system in Loughton? Book our expert plumbers today to install cutting-edge hot and cold pipework systems that meet modern standards. Our highly skilled team of qualified plumbers boasts over 17 years of experience, making them the perfect choice for the job. Whether you need new plumbing systems installed or outdated hot and cold water pipework replaced, we've got you covered. Enjoy peace of mind knowing that our professionals will deliver high end results, ensuring your home's plumbing operates efficiently and reliably. Contact us now to schedule your service and experience the excellence of our plumbing solutions.

Booking info 
- Answer a few questions.
-We will contact you to discuss your inquiry and details.

Terms of service 
- Our minimum charge for a plumber on site is 1 hour.
- All prices are plus Vat.
- Additional work will be quoted beforehand. 
Payments options  
- Pay by card.
- Pay by BACS
- Pay your plumber onsite. 
Areas we cover  
Areas we cover are listed
here
Call our team if you require further assistance with this service:
020 3795 8881